learn, improve, and challenge your chocolate skills with Geoseph
Which Class Is Right For Me?
Choose Between 4 Class Types. If you still have questions, Contact me.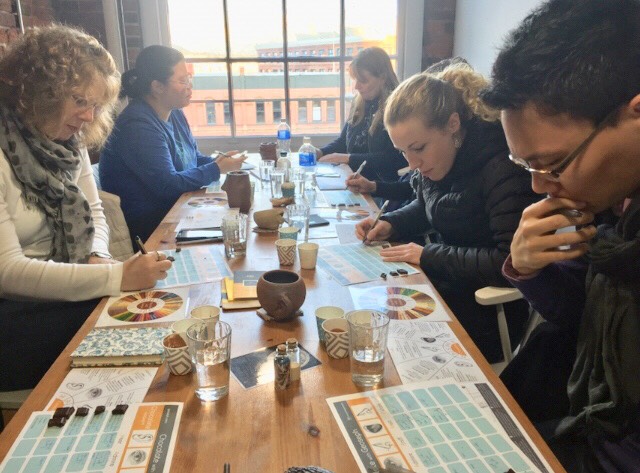 + 1. Master Sommelier Class
$80, 3 hours
Includes the CWG Bean To Bar Compass! A tasting tool and workbook valued at $29. This interactive bean to bar tasting class will offer you all the tools and resources you need to become an expert chocolate taster. The fine bean-to-bar industry is growing, and this class will offer you knowledge to grow with it.
Use this information for your own pleasure, or to help you start your own chocolate tastings! This is a great class for building a solid foundation of chocolate knowledge, and offers you a great overview of the chocolate industry.
For Whom?
Open to all, from the beginner to the intermediate. For those who just love to eat chocolate, this class will offer you the information you need to be a more confident consumer. For those who will or do work in the culinary industry, this class will offer more insight and perhaps more inspiration.
Menu
Fine dark chocolate and cacao products. All plant-based, gluten free, soy free, nut free, dairy free, and fairly traded.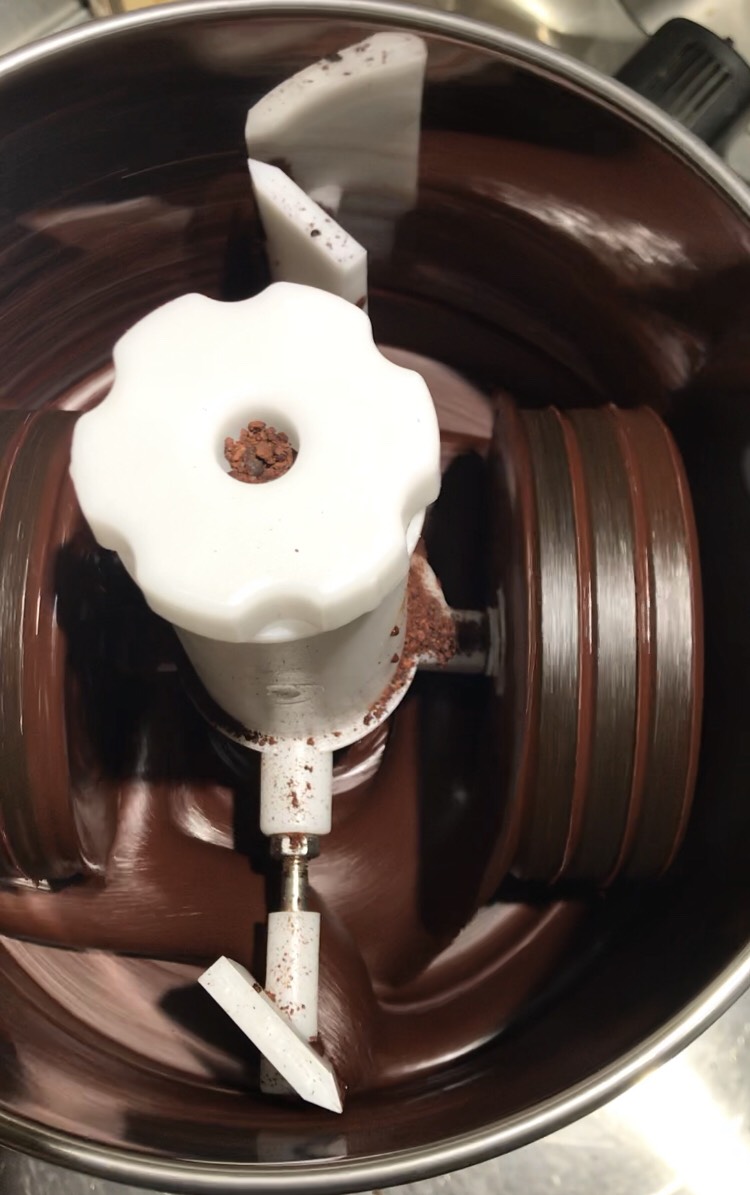 + 2. Master Bean To Bar making
$120, 6 hours
This hands-on bean to bar making class will enable you to begin making your own bean to bar chocolate at home! A wet grinder will be used to refine the chocolate, but you will be given information of where to buy your own.
The information in this class will offer you everything you need to roast, refine, and temper your chocolate for hobby or professional use.
Please Note: This is a two-evening class.
For Whom?
Anyone who wants to learn to make chocolate from scratch (from the cocoa bean). Anyone can learn to make bean to bar chocolate, but how adept you already are in the kitchen may impact how quickly you grasp the concepts. This would be perfect for anyone who loves to make their own foods from scratch. This would cater to those who want to begin their own bean to bar business or add this to your existing business.
Menu
The chocolate being made will be dark chocolate, containing cacao beans and sugar only, nothing else. Everything will be gluten free, soy free, nut free, and fairly traded.
+ 3. Bean To Bar Meetups
$15-30, 1-2+ Hrs
A great way to dip your toes into the world of bean to bar! Learn tips for tasting, ask questions, and get to know other chocolate lovers. This is a casual, laid back atmosphere.
Each meetup is different, with various themes and new chocolate to discover! Locations may vary as well, so please check the address when purchasing your tickets.
For Whom?
Everybody! If you know nothing about fine chocolate, you are welcome! If you know a lot, and want to share your knowledge, please do so. This is a place to connect chocolate lovers of all levels.
Menu
The majority of the tastings will revolve around dark bean to bar chocolate. The chocolate will come from various fine chocolate makers (and its often a surprise who!).
+ 4. Chocolatier Classes
$67, 3 hours
These are hands-on interactive classes that teach you specific delicious recipes made with my own bean to bar chocolate. The recipes are designed so that you can easily repeat them at home! Classes may include ganache making, tempering, or other chocolate based confections.
They are most often held at the Italian Cultureal Centre in Vancouver.
For Whom?
These are open to everyone, whether you're a whiz in the kitchen or even if you burn a glass of milk. The recipes and techniques will be easy enough for most people to learn. I've seen some pretty impressive creations from self-proclaimed kitchen novices.
Menu
It varties depending on the class. The chocolate used will revolve around my own bean to bar chocolate made from scratch. Many classes will include dairy and nuts. If you have any dietary concerns, please contact me and let me know which class specificlally you wish to attend.
Check The Events Calendar To See What's Coming Up!
+ Testimonials
" Well-researched and well-presented, and it was lovely to have it punctuated by the tasting of chocolate through the ages as well! "
---
" This class was great! I never knew something like this even existed. "
---
" The geographical history of the cacao plant is interesting. Furthermore, I am in awe to learn about the science and art of chocolate making. I will not hesitate to recommend the workshop to family and friends. Thank you for a delightful two hours "
---
" I enjoyed how information heavy the class was, and how well you taught us how to taste! "
---
" Who knew there's an art of tasting and enjoying dark chocolate?! "
Don't See The Class You Want?
Join The Waitlist!
Want to stay up to date with upcoming events?
Scroll Down & Join The Newsletter
Events & Classes Are Held At Various Locations Within
The Greater Vancouver Area